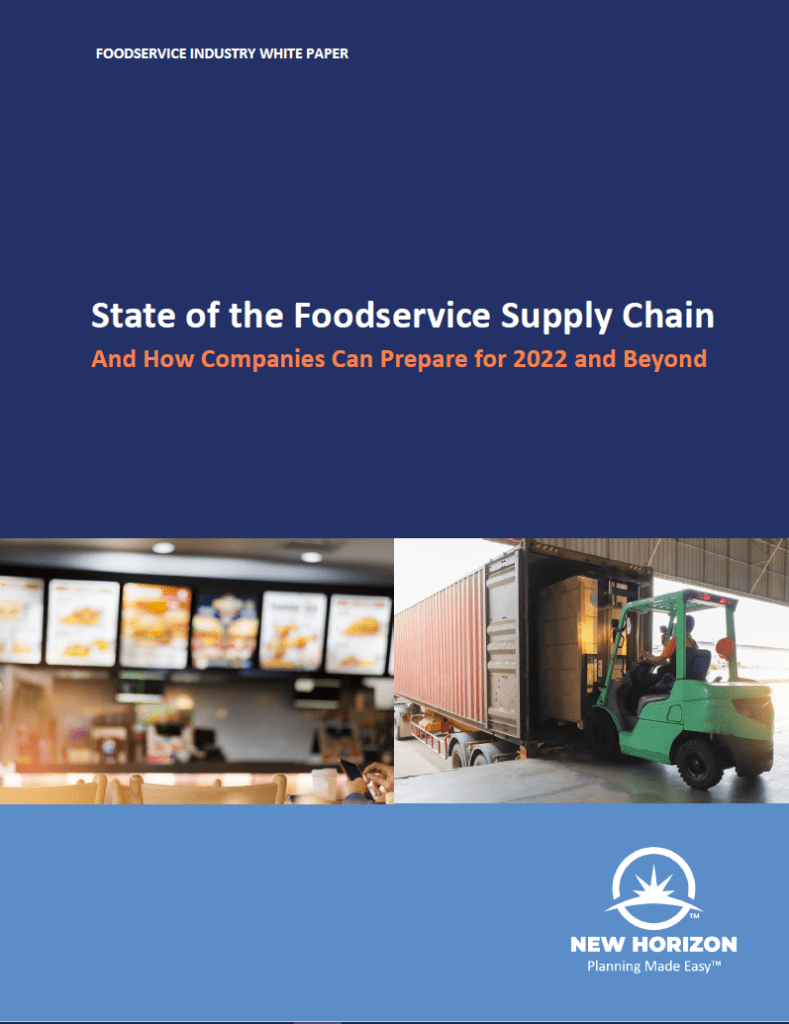 State of the Foodservice Supply Chain
And How Companies Can Prepare for 2022 and Beyond
While U.S. restaurant sales have come roaring back in 2021 from their 2020 lows, the foodservice supply chain has profoundly changed. Supply disruptions and surging demand have caused endemic shortages and price inflation. A recent survey determined that 95% of foodservice operators had experienced supply delays or shortages of key items in recent months, and among these, 75% had to modify their menus in response. There is a growing consensus that these problems will continue through 2022, if not longer.
This timely white paper provides an analysis of industry viewpoints and research on the current state of the foodservice supply chain and what leading companies are doing to prepare for 2022 and beyond.
To access a complimentary copy, please fill out the form below.